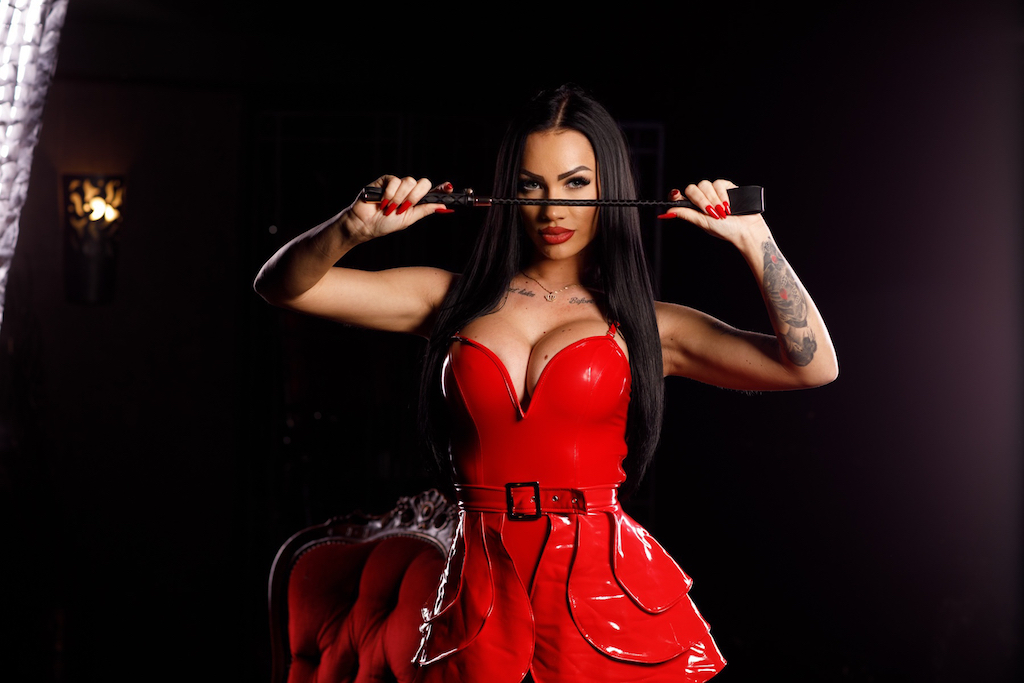 meI am Mistress Nattasha Professional Dominatrix.
I have always been assertive and dominant, even as a little girl I was biting all the boys from the school.
Equal part feminine and cruel, I will destroy your ego and mould you into my perfect plaything.
Once I discovered BDSM I knew right away that I wanted to be a Dominatrix.
I took the first step by training under talented and experienced Mistress and I currently continue to session in person.
To serve me correctly I require honesty, loyalty, sacrifice and communication.
I expect devotion, commitment and gratitude from my slaves and in return I give them my time and my full attention.
Don't fool into my beauty cause behind my feline face you will find an impatient and sadistic mind – the most intoxicating cocktail of contradictions you will ever experienced !
My favourite implements are my floggers.I have the ability to play very light and sensual or heavy and sadistic if the person I am playing with wishes. Most people do not understand impact play, they think it's about pain, but that's not always the case. Some floggers are soft and sensual, and a person getting flogged experiences a session similar to a massage.
When a client is in my dungeon, it really doesn't matter to me what they do or who they are in the real word. All of that is left at the door and they set become something they yearn for and crave.
If you really want to discover more, book a session!
You can found me  in Germany  ( Münster ) . You can visit me in my new studio "HOUSE OF PAIN "
I prefer to make the bookings via email or WhatsApp text where you can request all your fantasy  !
You can contact me directly via WhatsApp ? +447539579345 (Uk)  +49 173 6073316 (Germany) or by my Contact page.